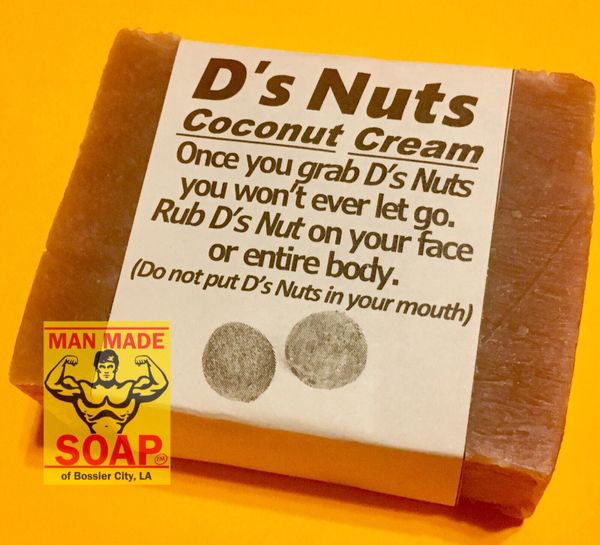 D's Nuts Soap
D,s Nuts
Coconut Cream Soap
Wait until you smell D's Nuts!  The sweet coconut scent will make your mouth water for D's Nuts. Lather up D's Nuts, and use D's Nuts as a body or face soap.  Share D's Nuts with the entire family!  
-Makes a great gift for anyone who wants to have D's Nuts-
*Warning, do not eat D's Nuts*


Ingredients: Saponified Olive Oil, Organic Shea Butter, Coconut Oil, Organic Palm Oil, Sunflower Oil, Hemp Oil, Castor Oil, Water, Essence/Fragrance Oil, Vitamin E.
#dsnuts #nuts #deez #coconut