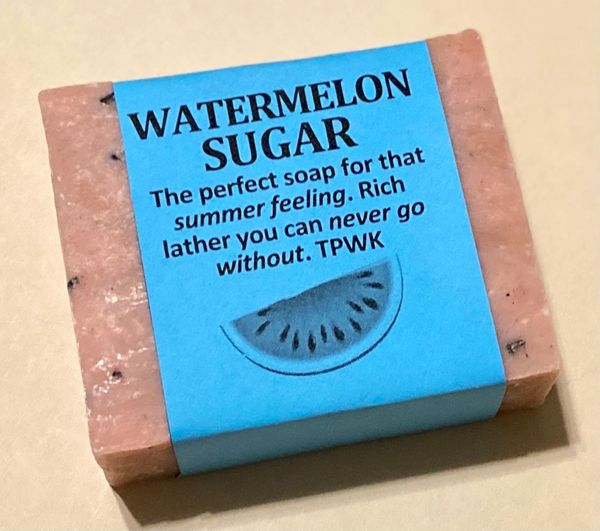 Watermelon Sugar
Watermelon Sugar Soap!  The perfect soap for that summer feeling. Rich lather you can never go without. A great scent for men or women. With added Activated Charcoal covered Oatmeal for exfoliation and itchy skin. 
#manmadesoap #harrystyles #tpwk #watermelonsugar



Ingredients: Saponified Olive Oil, Organic Shea Butter, Coconut Oil, Sunflower Oil, Castor Oil, Water,  Fragrance/Essential Oils, Oatmeal, Activated Charcoal, Vitamin E.