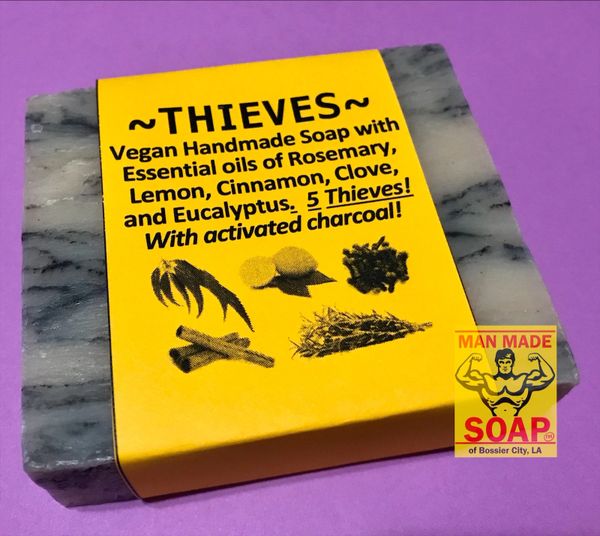 Thieves Soap
THIEVES SOAP
This handmade soap is filled with germ and virus fighting power!  Infused with Rosemary, Lemon, Cinnamon, Eucalyptus, and Clove essential oils. Has a wonderful fresh spicy scent!  
Based on the legend of the "4 Thieves" who used this blend to ward off disease and infection during the 15th Century  
Ingredients: Saponified Olive Oil, Organic Shea Butter, Coconut Oil, Sunflower Oil, Castor Oil, Water,  Essential Oils, Activated Charcoal, Honey, Vitamin E.