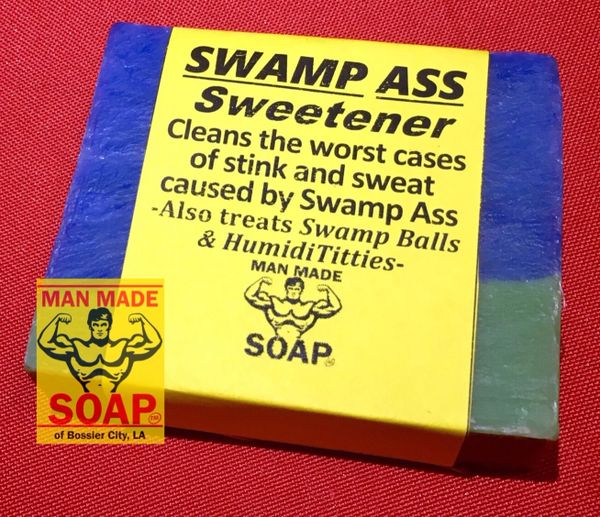 Swamp Ass Sweetener
Swamp Ass Sweetener Soap by Man Made Soap
Cleans the worst cases of stink and sweat caused by Swamp Ass!  
Also works great on Swamp balls and HumidiTitties!
Sweet Berries and Pear scents give this soap it's swamp ass sweetening power  
Ingredients: Saponified Olive Oil, Organic Shea Butter, Coconut Oil, Organic Palm Oil, Soybean Oil, Sunflower Oil, Hemp Oil, Castor Oil, Water, Essence/Fragrance Oil, Vitamin E.