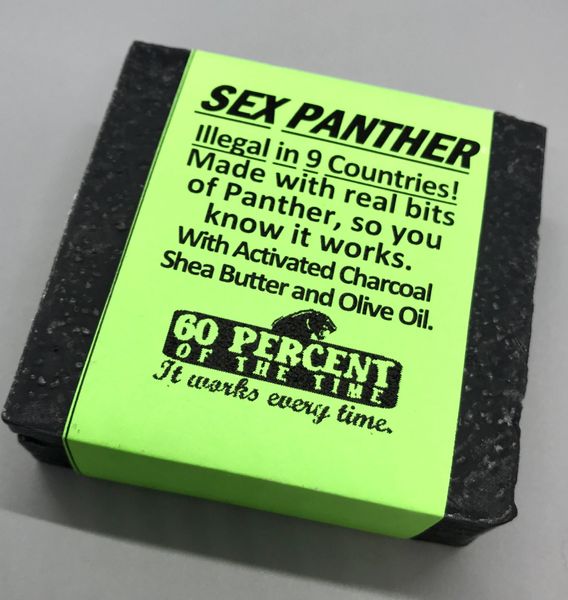 Sex Panther Soap
Sex Panther Handmade Olive Oil and Shea Butter Soap
The perfect soap for the person on the prowl.  Illegal in 9 countries.
60% of the time, it works every time.
Smells similar to Polo with Activated Charcoal.
Ingredients: Saponified Olive Oil, Organic Shea Butter, Coconut Oil, Organic Palm Oil, Soybean Oil, Sunflower Oil, Hemp Oil, Castor Oil, Water, Essence/Fragrance Oil, Vitamin E.