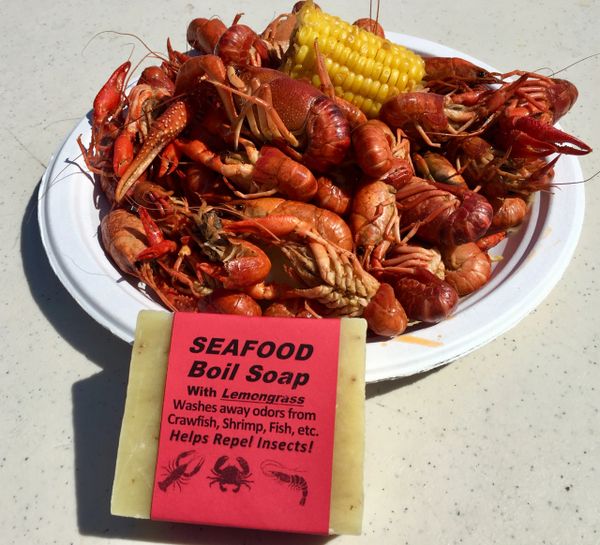 Seafood Boil Soap
Seafood Boil Soap by Man Made Soap of Bossier City, La.
With Lemongrass Essential Oil
Washes away odors from Crawfish, Seafood, Fish, Shrimp, etc
Also helps to repel insects!
Ingredients: Saponified Olive Oil, Organic Shea Butter, Coconut Oil, Organic Palm Oil, Soybean Oil, Sunflower Oil, Hemp Oil, Castor Oil, Water, Essence/Fragrance Oil, Vitamin E.