Ratchet City Delight Handmade Soap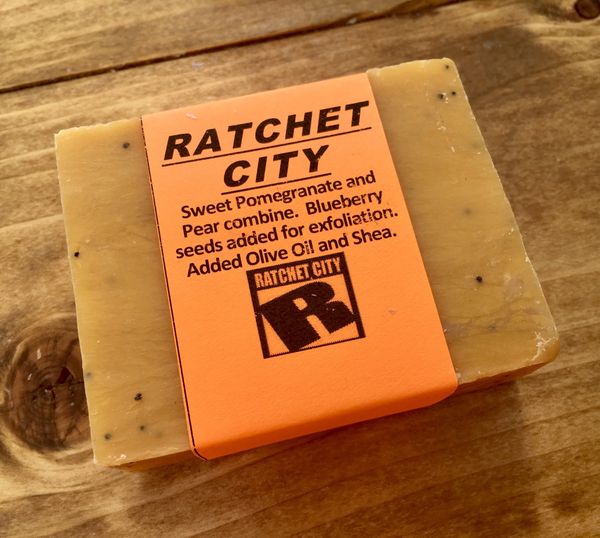 Ratchet City Delight Handmade Soap
Ratchet City Delight Handmade Olive Oil and Shea Butter Soap
Named after Shreveport, La!  Just what you need to wash away dirt and grime. 
Juicy Pear and Sweet Pomegranate.
With Blueberry seeds to help exfoliate and clean off tough dirt.
Ingredients: Saponified Olive Oil, Organic Shea Butter, Coconut Oil, Organic Palm Oil, Soybean Oil, Sunflower Oil, Hemp Oil, Castor Oil, Water, Essence/Fragrance Oil, Vitamin E.