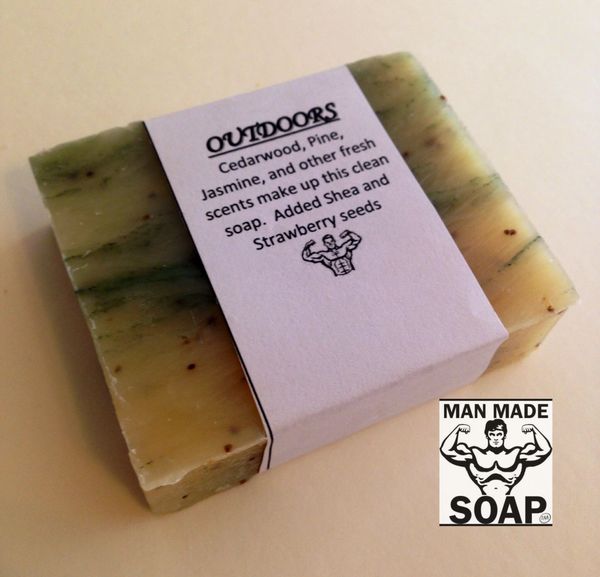 Outdoors Handmade Soap
Outdoors,  A wonderful fresh scented Olive Oil and Shea Butter handmade soap from Man Made Soap.
Hints of Cedarwood, Jasmine, Pine and other clean scents.  Strawberry seeds added for exfoliation.
Ingredients: Saponified Olive Oil, Organic Shea Butter, Coconut Oil, Organic Palm Oil, Soybean Oil, Sunflower Oil, Hemp Oil, Castor Oil, Water, Essence/Fragrance Oil, Vitamin E.