Monkey Farts Handmade Soap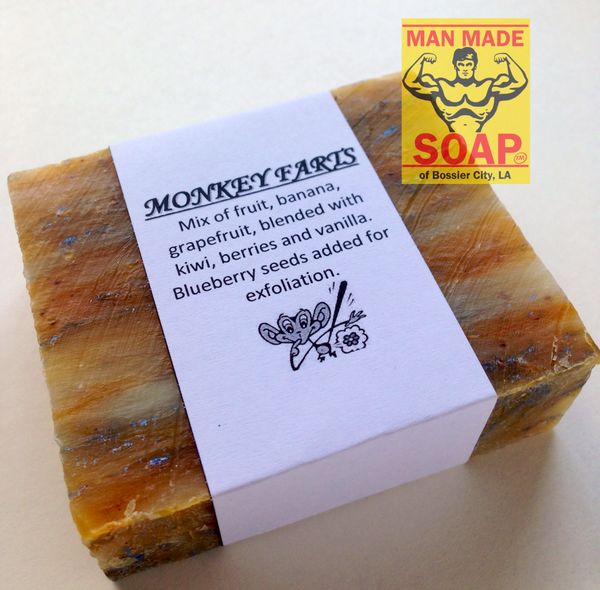 Monkey Farts Handmade Soap
Monkey Farts Handmade Soap by Man Made Soap of Bossier City, La. 
Don't let the name fool you.  This all natural soap smells like a mix of fruit, banana, and bubblegum.
Ingredients: Saponified Olive Oil, Organic Shea Butter, Coconut Oil, Organic Palm Oil, Soybean Oil, Sunflower Oil, Hemp Oil, Castor Oil, Water, Essence/Fragrance Oil, Vitamin E.