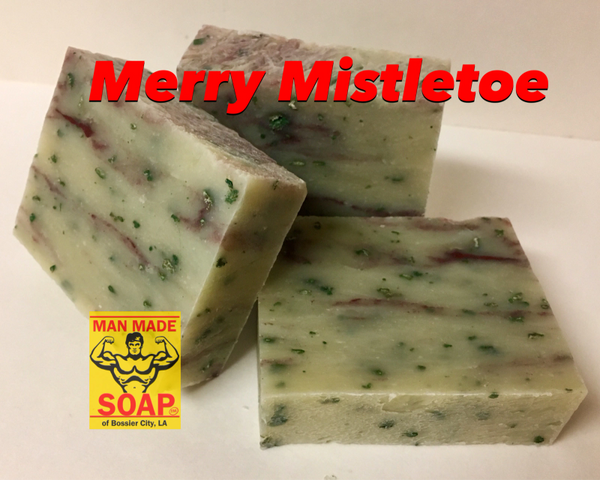 Merry Mistletoe
Merry Mistletoe Holiday Handmade Soap by Man Made Soap.  
Has a super fresh Spruce and Cranberry scent. With added oats for exfoliation.  
A Christmas/Holiday favorite. Limited supply
Ingredients: Saponified Olive Oil, Organic Shea Butter, Coconut Oil, Organic Palm Oil, Soybean Oil, Sunflower Oil, Hemp Oil, Castor Oil, Water, Essence/Fragrance Oil, Vitamin E.