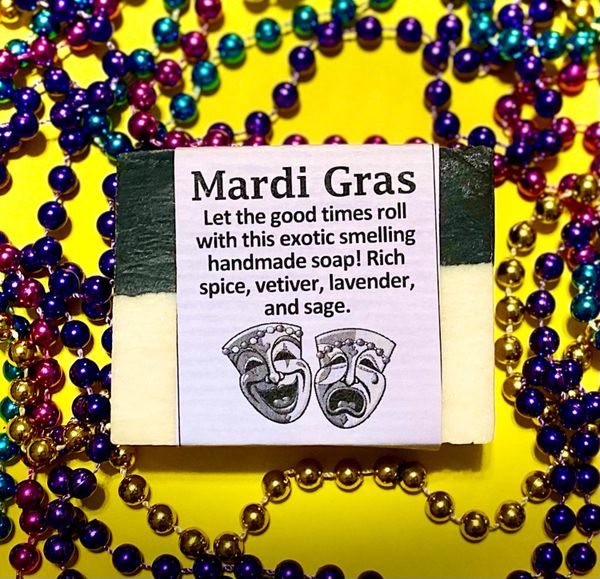 MARDI GRAS Soap
MARDI GRAS Soap!  Let the good times roll with this exotic smelling handmade soap! Rich spice, vetiver, lavender, and sage create an alluring scent for men or women. 
#manmadesoap #mardigras #cajunsoaps



Ingredients: Saponified Olive Oil, Organic Shea Butter, Coconut Oil, Sunflower Oil, Castor Oil, Water,  Fragrance/Essential Oils, Vitamin E.