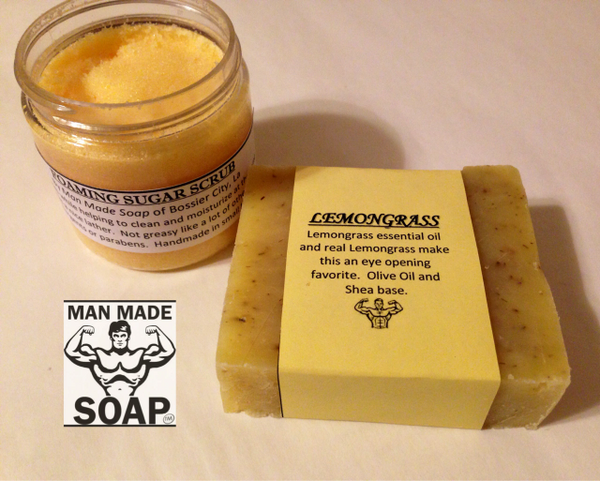 Lemongrass Handmade Soap
Lemongrass Handmade Soap by Man Made Soap of Bossier City, La.
Wonderful eye opening scent of fresh cut Lemongrass in a Handmade Soap.
Ingredients: Saponified Olive Oil, Organic Shea Butter, Coconut Oil, Organic Palm Oil, Soybean Oil, Sunflower Oil, Hemp Oil, Castor Oil, Water, Essence/Fragrance Oil, Vitamin E.