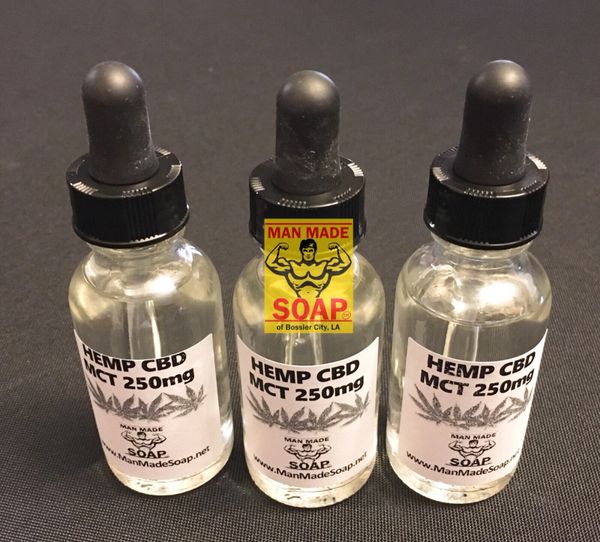 Hemp CBD Oil 3 Pack
3 Pack HEMP CBD OIL 250mg
Made from scratch in Bossier City. We procure 99.9% pure Hemp CBD and mix it with MCT Oil to bring you an alternative to traditional remedies.  (Contains no THC) Quantities are limited!  

3-One Fluid Ounce Bottles, 250mg CBT per bottle
Can be ingested orally, mixed with food, or used directly on skin.  Flavorless. colorless and pet safe.
#manmadesoap #hemp #cbd