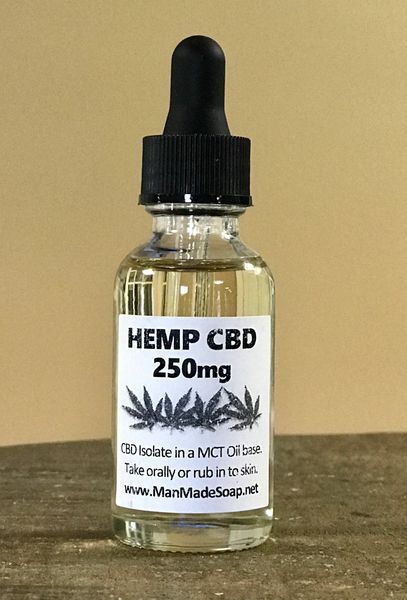 Hemp CBD Oil
HEMP CBD OIL 250mg
Made from scratch in Bossier City. We procure 99.9% pure Hemp CBD and mix it with MCT Oil to bring you an alternative to traditional remedies.  (Contains no THC) Quantities are limited!  

One Fluid Ounce Bottle
Can be ingested orally, mixed with food, or used directly on skin.  Flavorless. colorless and pet safe.
#manmadesoap #hemp #cbd