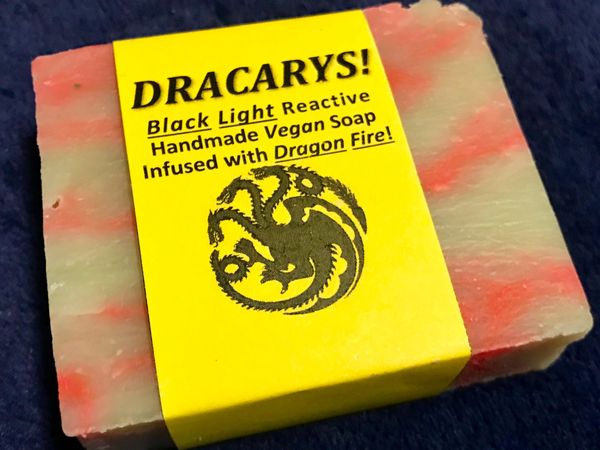 Dracarys
Dracarys
A Game of Thrones Inspired Soap!
Wash like a Targaryen!
Handmade Soap with a fruity mix of raspberry, pineapple, nectarine and green tea, with hints of white lilies, sweet pea, and red clover  
-Makes a great gift for anyone who is a fan of Game of Thrones-
Blacklight Reactive!
Ingredients: Saponified Olive Oil, Organic Shea Butter, Coconut Oil, Organic Palm Oil, Sunflower Oil, Hemp Oil, Castor Oil, Water, Essence/Fragrance Oil, Vitamin E.
#dracarys #got #gameofthrones #
Daenerys #Targaryen