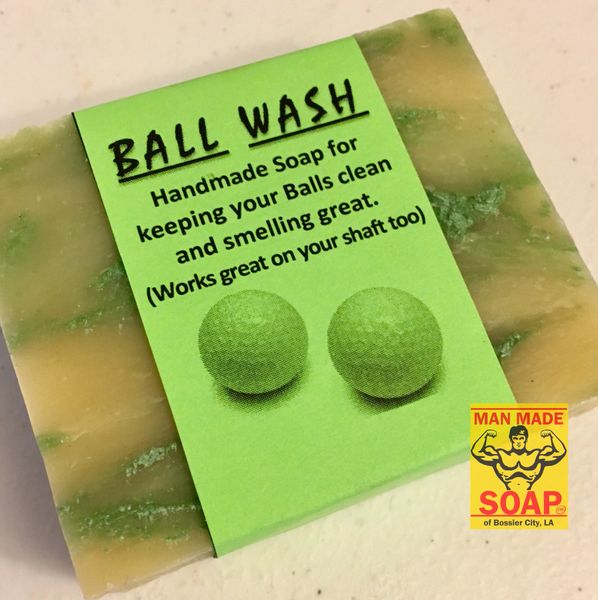 Ball Wash
BALL WASH 
Handmade Soap for keeping your balls clean and smelling great!  Works great on your shaft and wood also.
Clean Citrus Ginger Scent 
Extra Shea Butter and Olive Oil
Ingredients: Saponified Olive Oil, Organic Shea Butter, Coconut Oil, Organic Palm Oil, Soybean Oil, Sunflower Oil, Hemp Oil, Castor Oil, Water, Essence/Fragrance Oil, Vitamin E.